Go further, faster with Group PMX.
We are builders, engineers, and project management experts —and we're here to transform how you approach your most complex projects.
Guided by our founding principle, "One Team, Shared Success," Group PMX becomes more than an extension of your team. When we work together, every detail comes into focus. We build trust. Schedules align. And everyone wins.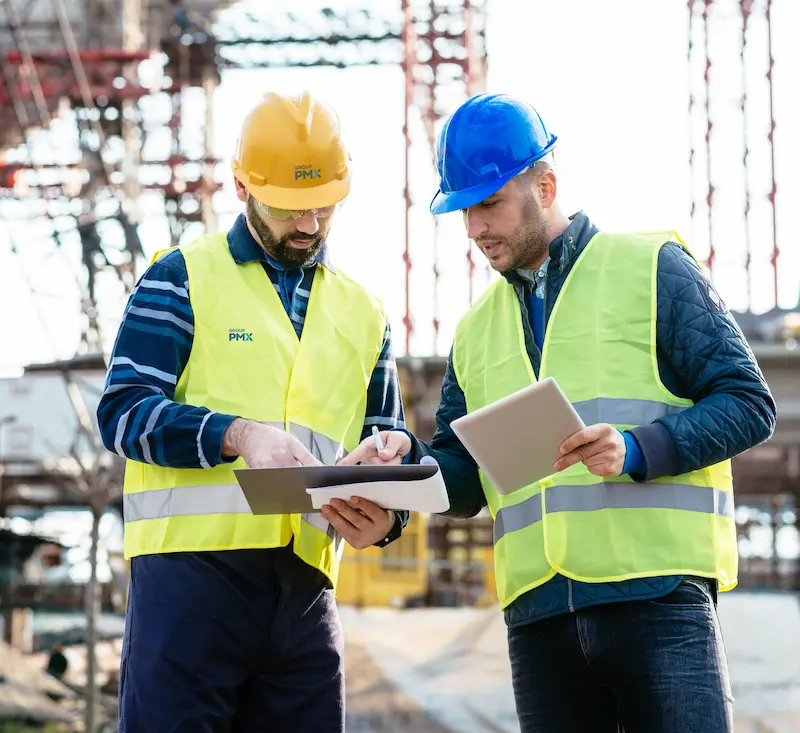 Building experience, at your service.
We understand the challenges you face every day. Even better, there's a good chance we've already solved them. See what we've done for projects like yours.
Emerging Markets
We're ready to meet you wherever you are and to help you meet whatever challenge lies ahead.
Learn More
Adding value with the power of collaboration.
Reaching across disciplines, we use breakthrough thinking, keen insights, and next-generation technologies to keep your projects moving forward.
Build a collaborative culture to maximize performance and ensure the best outcome for every step of every project.
Integrate our team with yours along with new systems, workflows, and metrics to improve performance.
Identify key areas for improvement on existing projects and gain the support you need to get back on track.
At our core, we're not just building structures; we're bringing visions to reality and forging lasting relationships. True building involves more than materials; it's about trust, collaboration, and a legacy of quality. Welcome to our world of project management.
Michael Giaramita
Chief Executive Officer
projects completed in
10 years
Extend your reach with your MBE-certified partner.
Set yourself apart with the new ideas and approaches that come from working with Group PMX. Our firm is MBE, DBE, LBE, and SBE certified, so you'll always have the most qualified team and the freshest perspective fueling your projects.
Take your next project to new heights.
Wherever you are with your next project, we'll help you move forward, faster than ever.